Read Harness Your Inner CEO and create the much-deserved, wonderful life you'll love to live.
the Success-Driven Saboteur Cycle
The costs of being stuck in The Success-Driven Saboteur Cycle are devastating. This cycle has you prioritizing your work, your kids, your obligations over yourself leaving you exhausted.  You hope that all your hard work will help you and your family thrive. However, each day you find that you are just trying to survive.
But, it doesn't have to be this way...Why choose success or happiness when you can have both!  Here's some ways you know if you are in The Success-Driven Saboteur cycle.
YOU ARE...
Overworked, overstressed, and overextended

Afraid you are the glue holding everything together




Underappreciated, underestimated, and undervalued
Daydreaming of health, wealth, and happiness 

Missing out on your life because you have too many priorities

 Feeling your anxiety, depression, and fatigue increase
LISTEN TO THE AUDIO SAMPLE 
Harness Your Inner CEO  debuted in October 2021 as an Amazon best seller in Women & Business and Personal Success. Slanted toward women in the workplace, Harness Your Inner CEO, is a motivational personal empowerment guide that gives you the tools you need to become the CEO of your life and create a life you love.
As you become CEO of your life, you will be able to rise into your personal power, reignite your passions, and relish in the prosperity you deserve.
Change begins within...Becca bravely shares her trials and triumphs as she navigates the rollercoaster of life - both personally and professionally. Her story is written in such a way that it inspires you to apply the lessons learned to your own life. Resulting in an epic transformation!
Here are ways Becca's Book can help you...
Reassessing what's important to you

Discovering where and how you are using your energy 

Reprioritizing yourself to the top of the list
What makes you light up  and how to bring more of it into your life




Creating a new vision and allowing in new possibilities 

Co-creating with the Universe
Identify your net worth and self-worth gaps and how  to close them

Turning your pain into purpose

Owning all the aspects of yourself
"Becca Powers writes intelligently about understanding when things don't work and taking ownership of one's career success. She redefines passion and shows readers how to reignite the flame of their passion, connect it with their goals, and move forward through a process of personal performance review, breaking noxious patterns, and setting new rules. One of my most favorite parts of this book is where the author shares insights and advice on turning pain into purpose. This book will change the mindset that has created slaves and slavers in work environments; it will empower readers — especially women — and give them the tools to shape their future."
- Christian Sia
Readers' Favorite Five-Star Review


The 3 Step Harness Your Inner CEO Plan
Step by step, you will be guided on how to break your success-driven saboteur cycle and learn to lead as CEO of your life!
Step 1: The Self
In Step 1, you admit that things aren't working. Then, we flip the script and prioritize YOU over everything else!
Step 2: The Soul
In Step 2, you discovery how to find your fire and reconnect with passion. From there you will invite in new possibilities.
Step 3: The Success
In Step 3, you enter the state of flow and abundance where success comes as a result of prioritizing yourself .
E-Book
$9.99
per download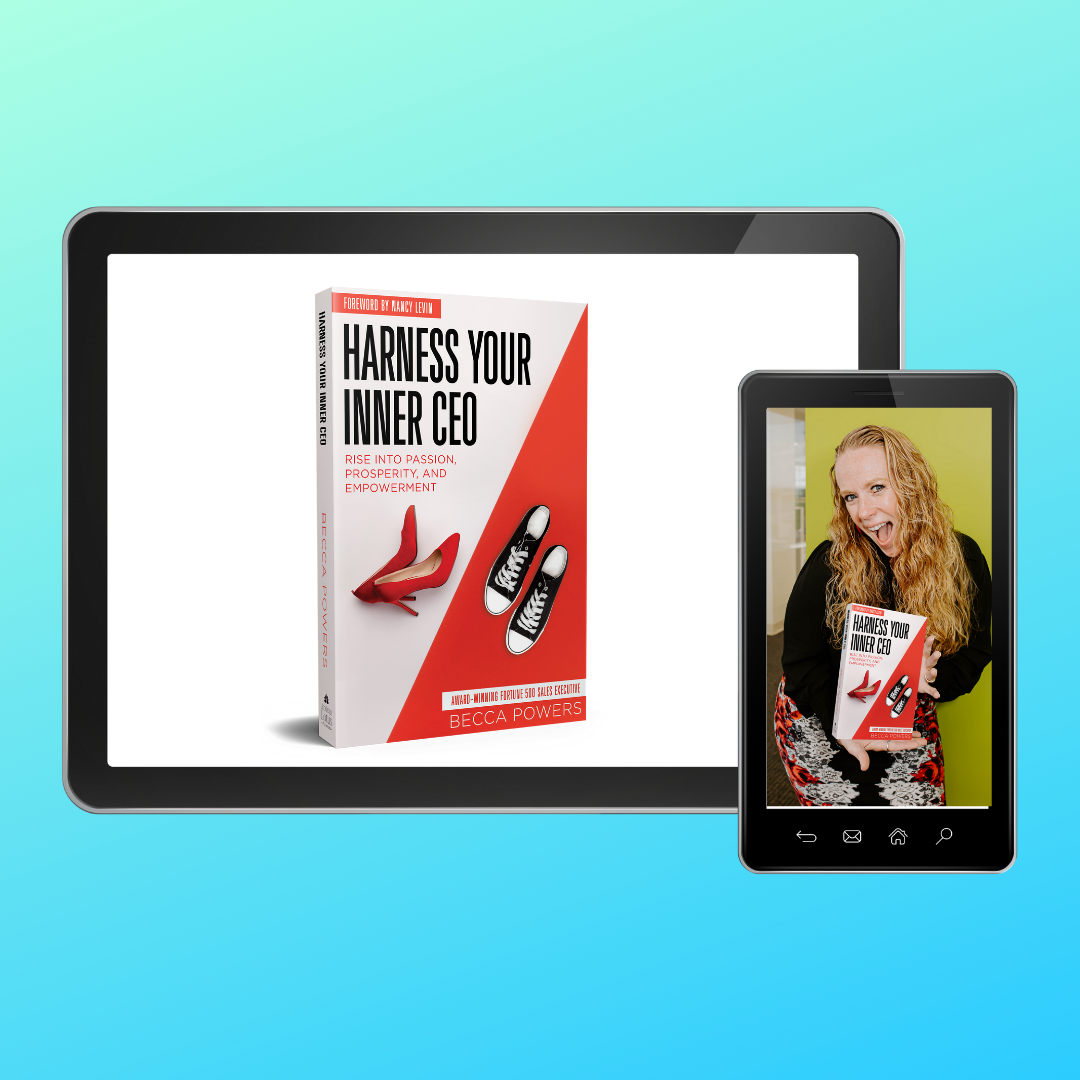 Paperback
$14.99
per copy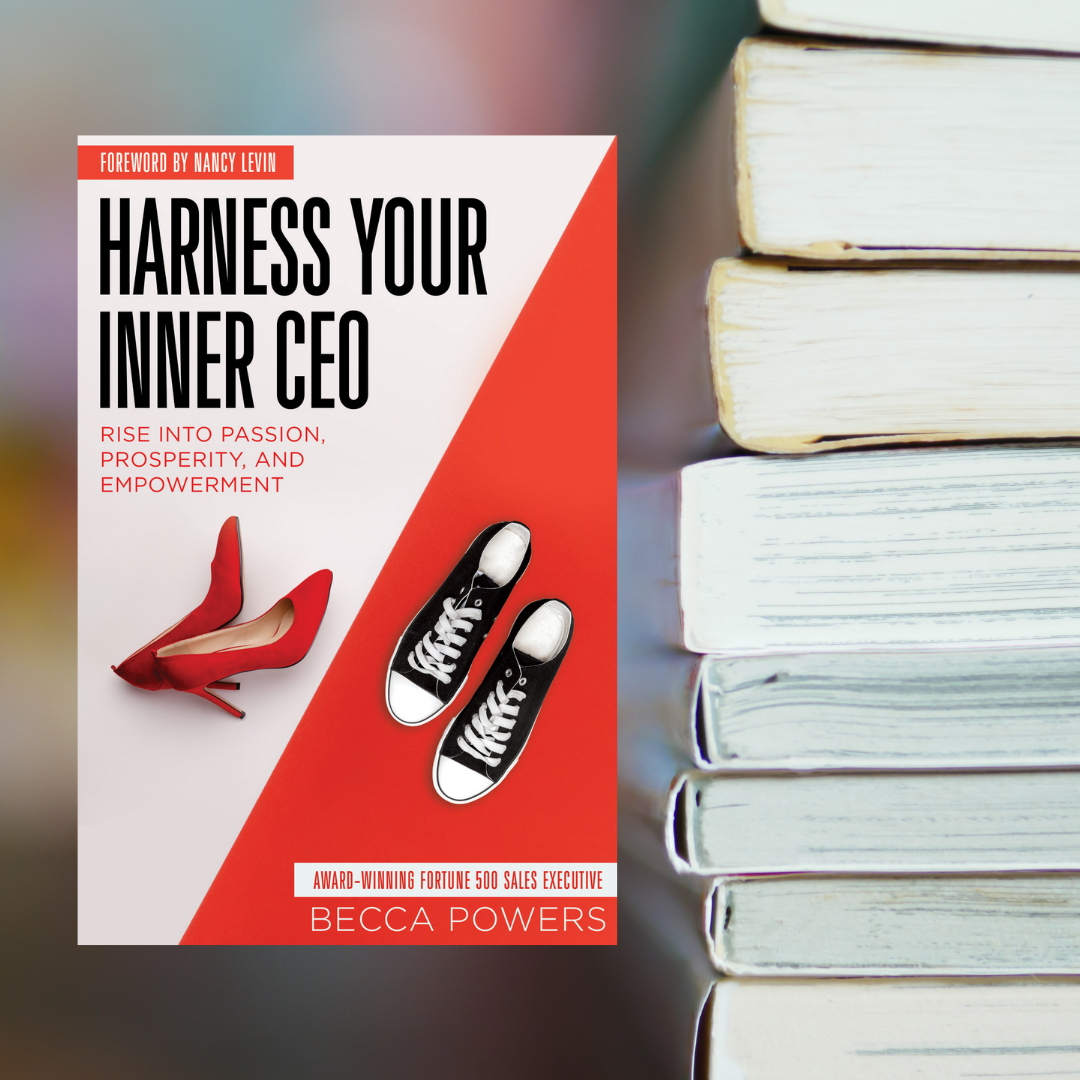 Hardcover
$24.99
per copy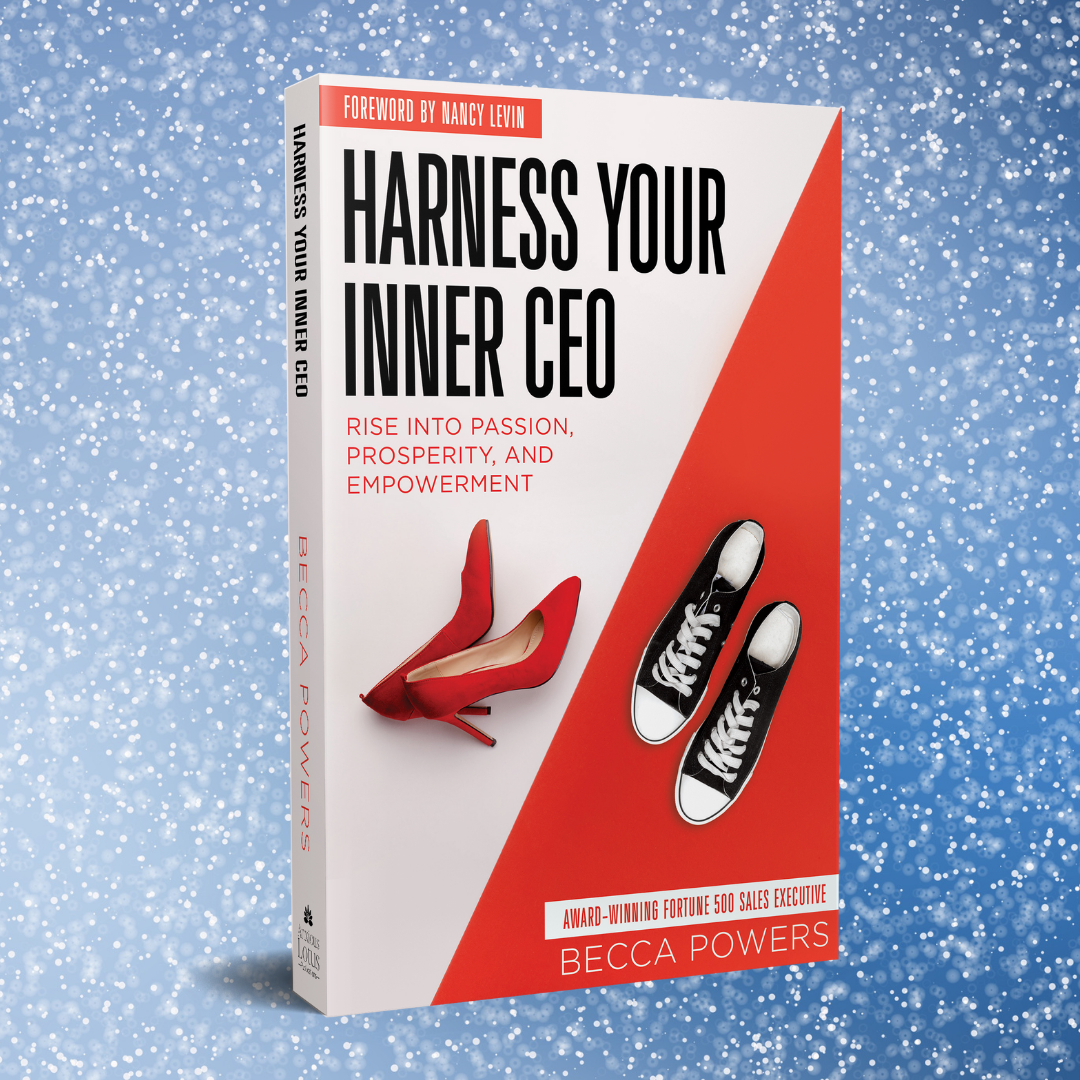 Audiobook
$17.99
per download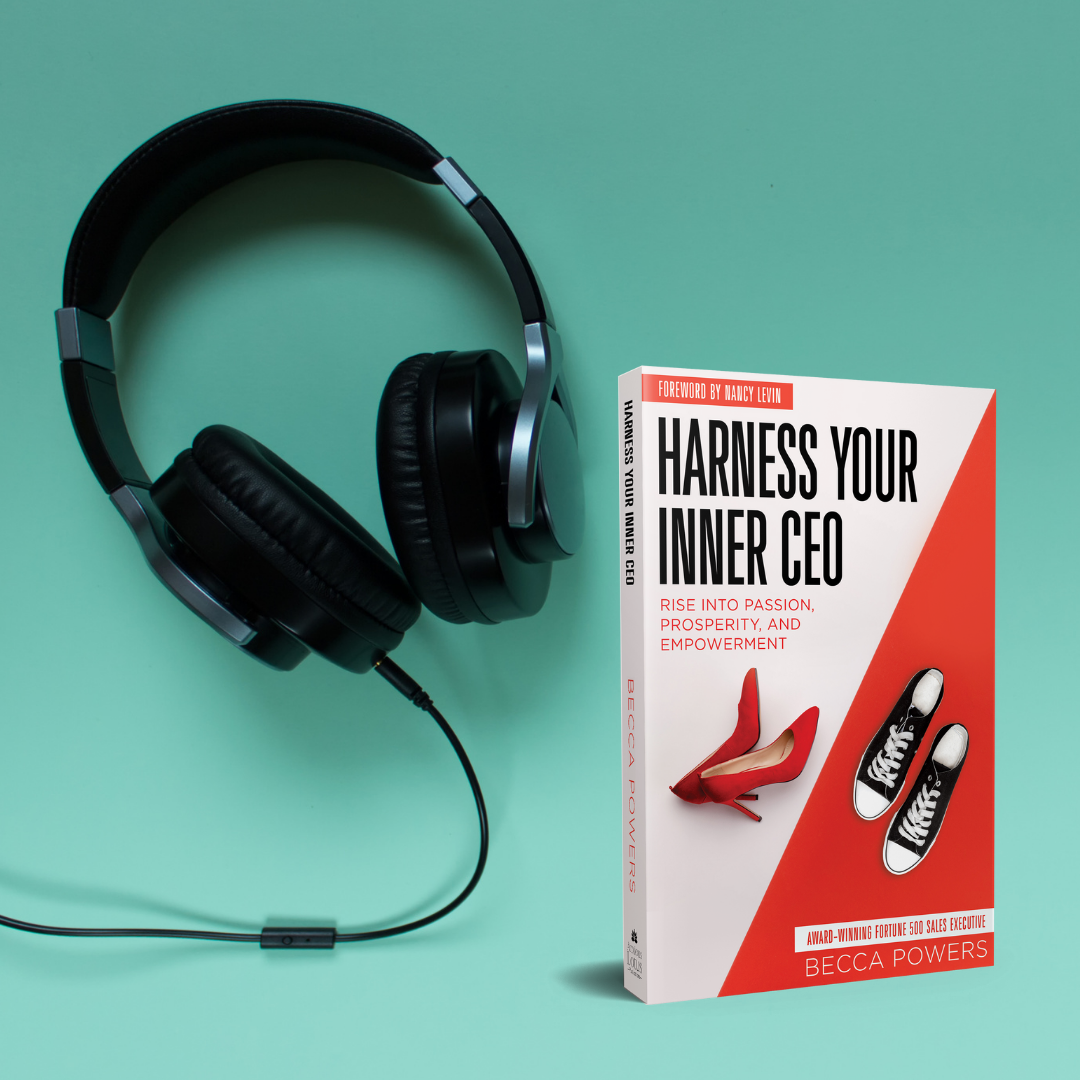 This is How Harness Your Inner CEO is Different
Harness Your Inner CEO is different because it's real and raw meeting you where you are - smack in the middle of your messy yet magical life. It doesn't promise that you will become a millionaire (although you could), or that you will be able to snap your fingers and a new life will appear. It promises that there is a way to get unstuck and back into the realm of new possibilities. It provides you actionable steps to get there. Ultimately, showing you how to become the CEO of your life!
Success and happiness doesn't have to be a choice! The life of your dreams shouldn't come at a big price.

Fortune 500 executive Becca Powers overworked herself into autoimmune disease, anxiety disorders, lowered self-worth, and missing out on motherhood by prioritizing her career first.
The universe was delivering a clear message: things were f%cked and needed to change.
 Harness Your Inner CEO, is a personal growth guide for women in business, this is the confidence boost you need to rise into empowerment, reignite your passion, and reclaim your prosperity – without sacrificing yourself in the process.
Discover:
The AWTaF Method, a four-step strategy to invite possibility.

Your Ladder of Self-Worth – and how to reorganize its rungs to activate self-love.

A Vision List to find your fire

and create lasting positive habits.

Personal "AND" statements that unapologetically embrace all of you.

Tips to build a dream team that supports you.
As boss of your own enterprise, you own both your magic and your messy. Read Harness Your Inner CEO and create the much-deserved, wonderful life you'll love to live.
"Authentic, honest and real. I finished it and was like hell yeah! I'm ready to make some changes."
Connie Woolsey
Director of Retail, One Plant
"A real and honest illustration of the challenges career women face. An empowering reminder that we can choose both success and happiness!"
Jen Cichoski
Managing Director Global SD-WAN and Routing Sales, Cisco
Lead Generator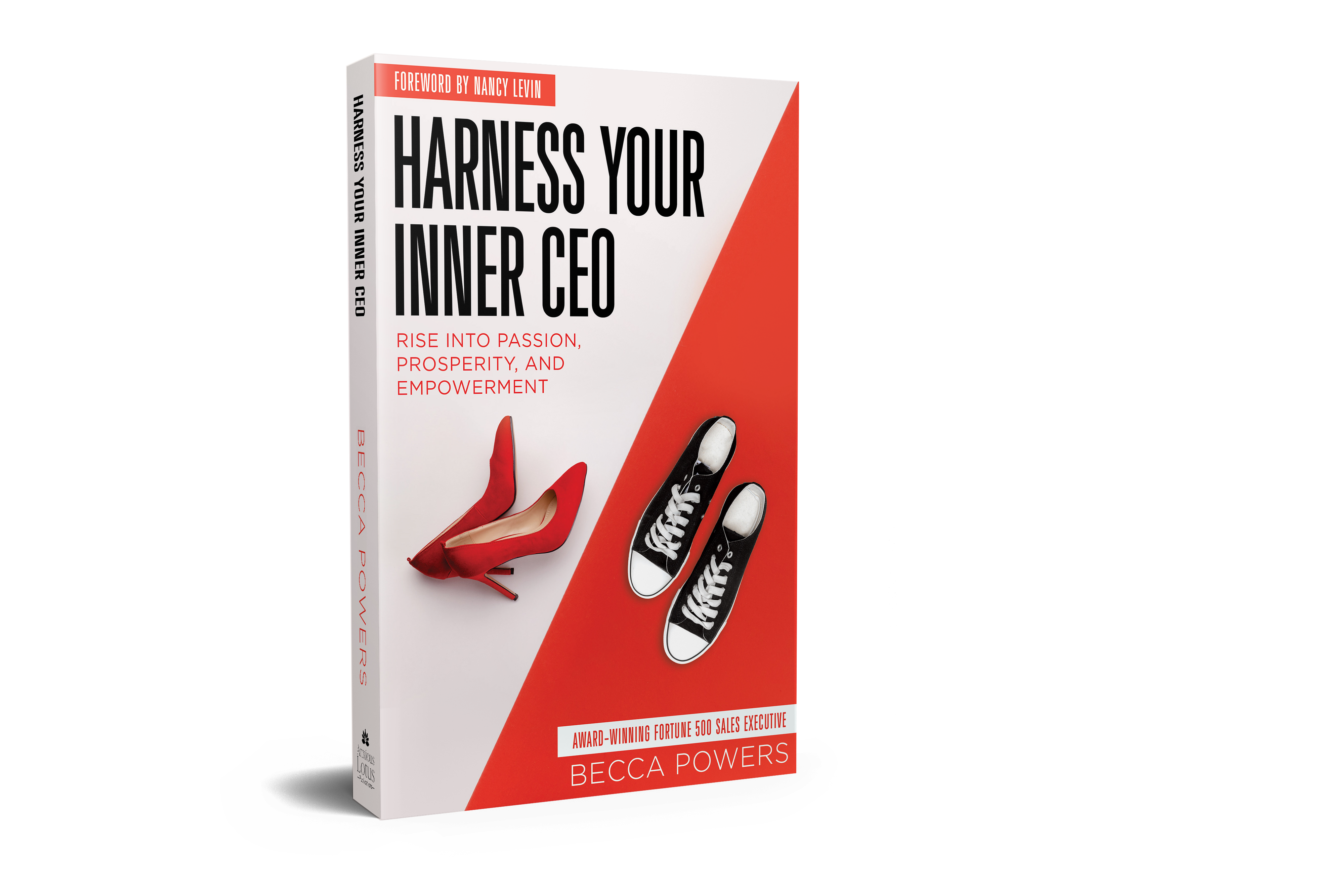 Curious if Harness Your Inner CEO is for you before you buy?
Get instant access a FREE CHAPTER here. You will immediately be emailed the Introduction, that starts off with a story you won't want to miss! 
We hate spam too. Unsubscribe at any time.
Why settle for table scraps, when you can have the whole feast.
Harness Your Inner CEO: Rise Into Passion, Prosperity, And Empowerment, will give you the tools and insight you need to make an authentic empowered transformation! So, you can create a life you love to love - personally and professionally!


Harness Your Inner CEO Mentioned In Brands You Know and Trust...