Corporate Speaker and Workshop Facilitator
Sought-After Speaker
Becca Powers  is a best-selling author, advocate for women in the workplace and sought-after speaker who teaches women in business, leaders, and high-performers to increase their clarity, confidence, and connection to passion.  Becca's "People Before Profits Philosophy" is one of her trademark conversations. She teaches the importance of a "People Before Profits" culture - without the need of the individual sacrificing themselves for the business.
This bold approach - encouraging the individual to prioritize themselves before the business is the exact solution to the astonishing problem that 76% of working Americans are experiencing burnout. This number increases to 98% amongst working moms!
As a thought leader, Becca partners with some of the top organizations in the world helping their business' thrive by teaching "women in the workplace" to develop the mindset, emotional resolve and skill set to stop sacrificing themselves for success and start prioritizing themselves to thrive - ultimately increasing prosperity for all!
Becca's Best-Seller - Harness Your Inner CEO
LISTEN TO THE AUDIO SAMPLE 
Harness Your Inner CEO  debuted in October 2021 as an Amazon best seller in Women & Business and Personal Success. Slanted toward women in the workplace, Harness Your Inner CEO, is a motivational personal empowerment guide that gives you the tools you need to become the CEO of your life and create a life you love.
As you become CEO of your life, you will be able to rise into your personal power, reignite your passions, and relish in the prosperity you deserve.
Change begins within...Becca bravely shares her trials and triumphs as she navigates the rollercoaster of life - both personally and professionally. Her story is written in such a way that it inspires you to apply the lessons learned to your own life. Resulting in an epic transformation!
The ways Becca's Book can help you...
Reassessing what's important to you

Discovering where and how you are using your energy 

Reprioritizing yourself to the top of the list
What makes you light up  and how to bring more of it into your life




Creating a new vision and allowing in new possibilities 

Co-creating with the Universe
Identify your net worth and self-worth gaps and how  to close them

Turning your pain into purpose

Owning all the aspects of yourself
Five-Star Reviewed "Harness Your Inner CEO" is Now Available!!!
E-Book
$9.99
per download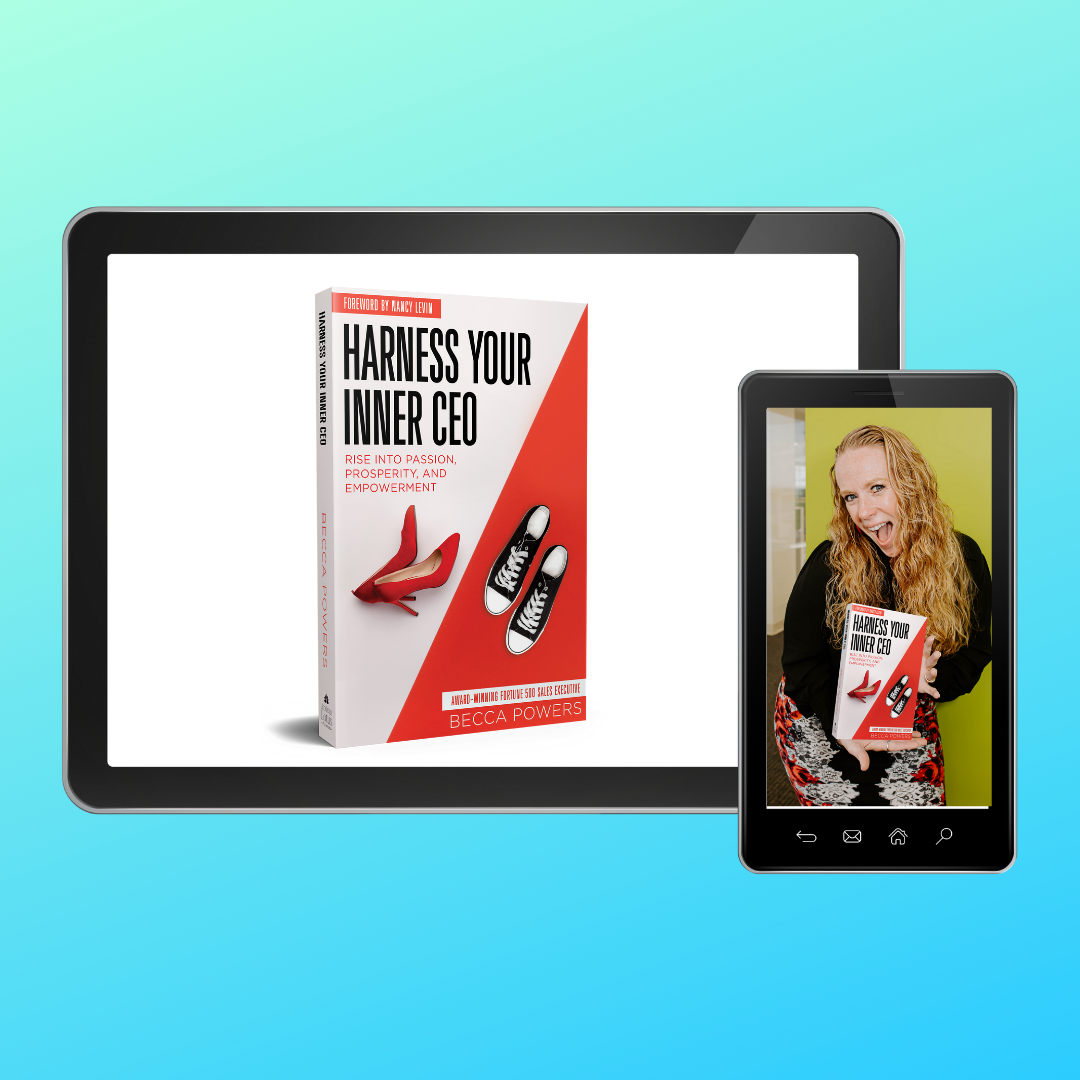 Paperback
$14.99
per copy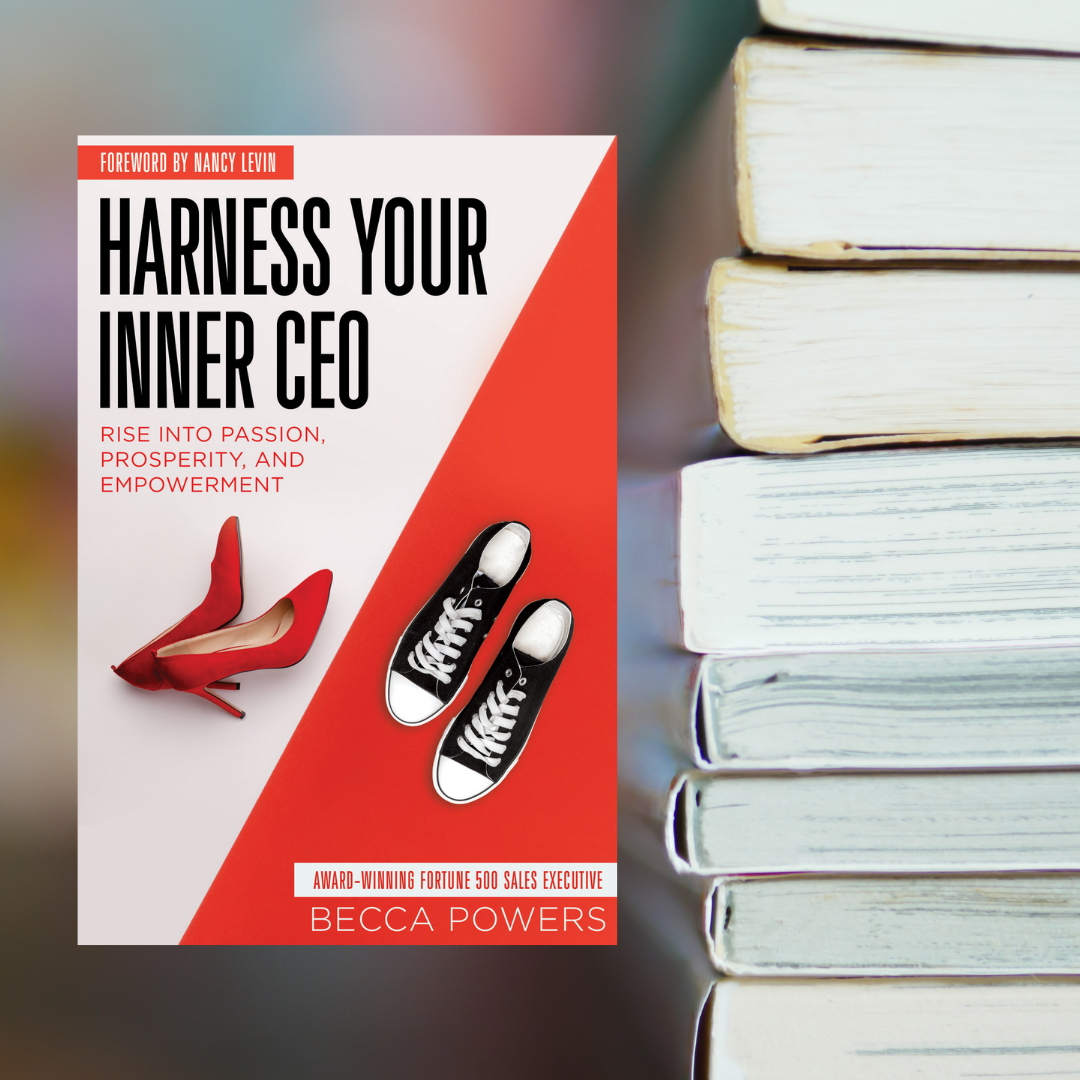 Hardcover
$24.99
per copy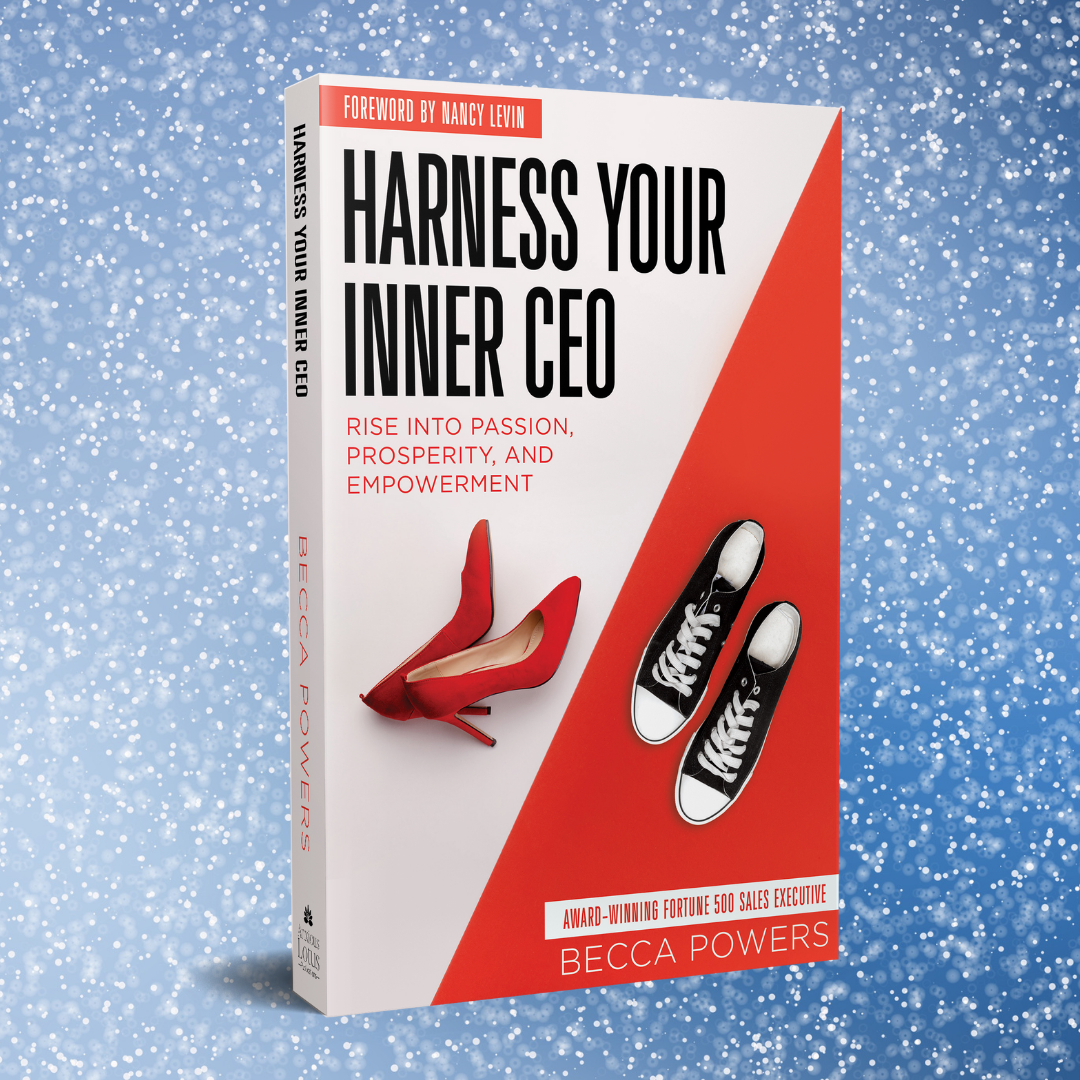 Audiobook
$17.99
per download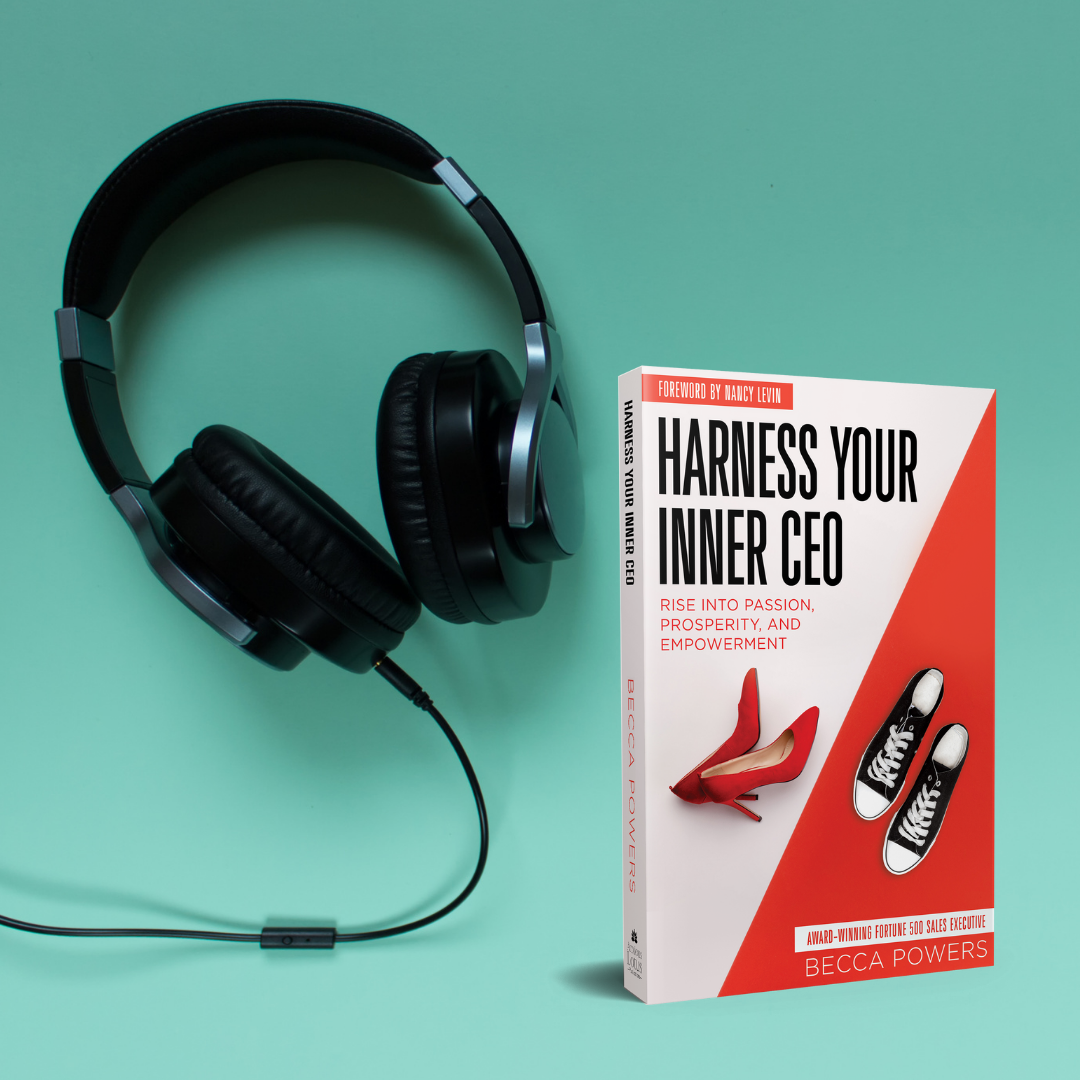 Check Out Becca's New Vlog Series, Behind the Scene 15!
In this new series, Becca goes behind the scenes to interview the people that were behind her book, Harness Your Inner CEO.   In this episode of Behind the Scene 15, Becca interviews Master Coach, Best-Selling Author from Hay House, and her Coach, Nancy Levin. Watch this 5-minute clip from and give yourself the "Permission for And".
Becca's Blazin' Podcast Trail
Are You Ready...

to Become the CEO of Your Life?
Get Empowered and Listen to Becca as a Guest on Podcasts Across the Globe!
Here's some complimentary ways I can help
Is Your "Inner CEO" Score Serving You or Sabotaging You?
Take This Free Self-Assessment And Find Out How Well the Enterprise of YOU is Running...
Feeling Stuck And Wanting to Create Positive Change?
In This Free Guide Becca Shares Her Secrets to Creating Change When You Feel Stuck.
Want to Feel Empowered to Create a Life You Love? 
This Free Video Series Takes You Step-by-Step Through Becca's Self-Empowerment Process!
"My business thrives, when I thrive!"
Pamela R.
Entrepreneur, Organic Esthetician
"Putting myself first has changed my life"
Rachel S.
Regional Sales Manager, Healthcare Staffing
"Dreams came true!"
Debbie E.
Entrepreneur, Health and Fitness Coach
Trusted by brands you know