"I help organizations and it's people breakup with burnout cycles, create WorkLife success, and reach their peak potential." - Becca
Whether you are a high-achiever, sales manager, senior leader, or corporate program manager - you are seeking real results.
Each encounter we have taps us into our precious energy supply. Leaving us drained like time was wasted - or it energizes us and inspires us to take positive action. Becca is all about maximizing each engagement for empowered transformations. Becca provides clarity and direction for the teams and organizations she works with resulting in increased employee retention, engagement, and boosted revenue.
Step 1: Select Engagement Option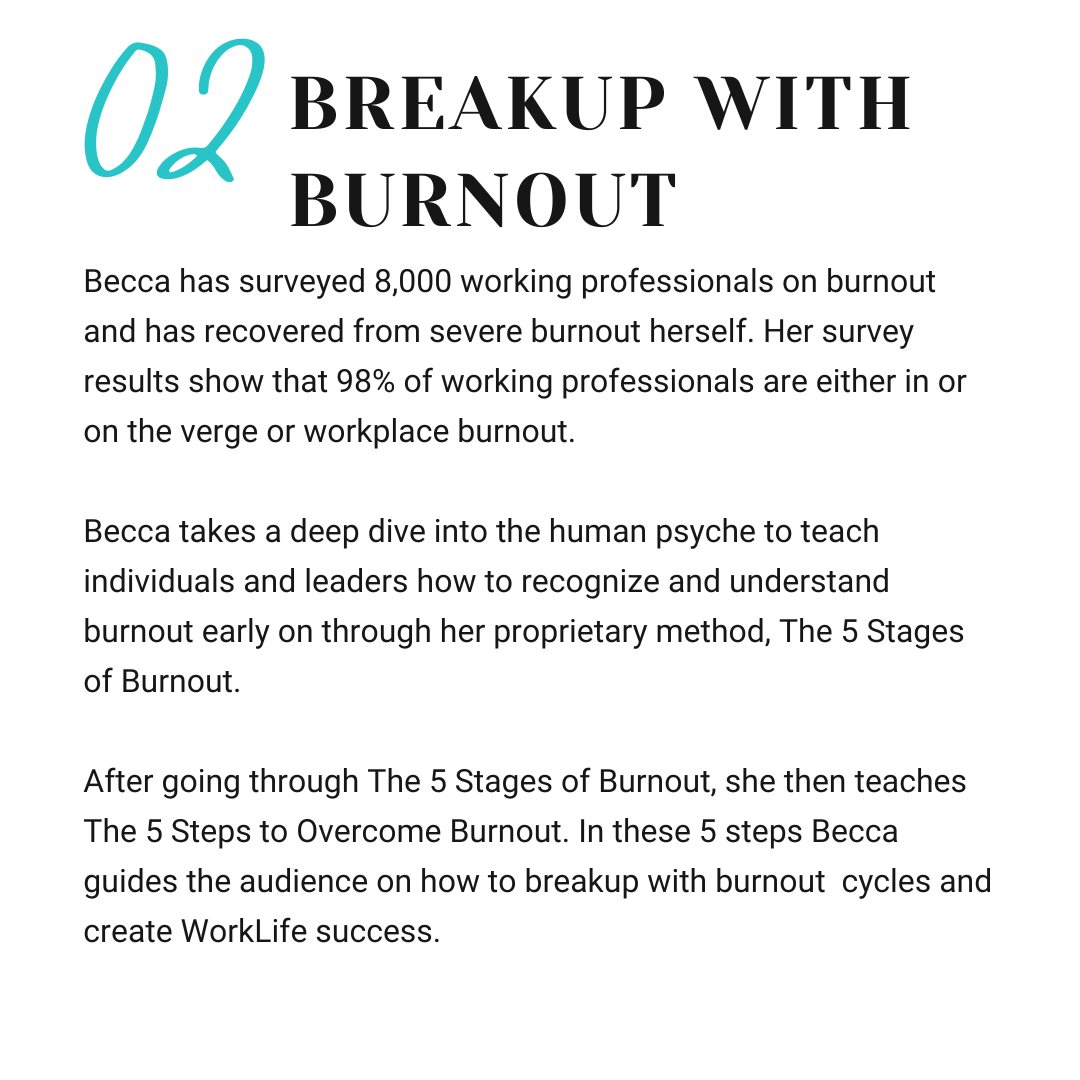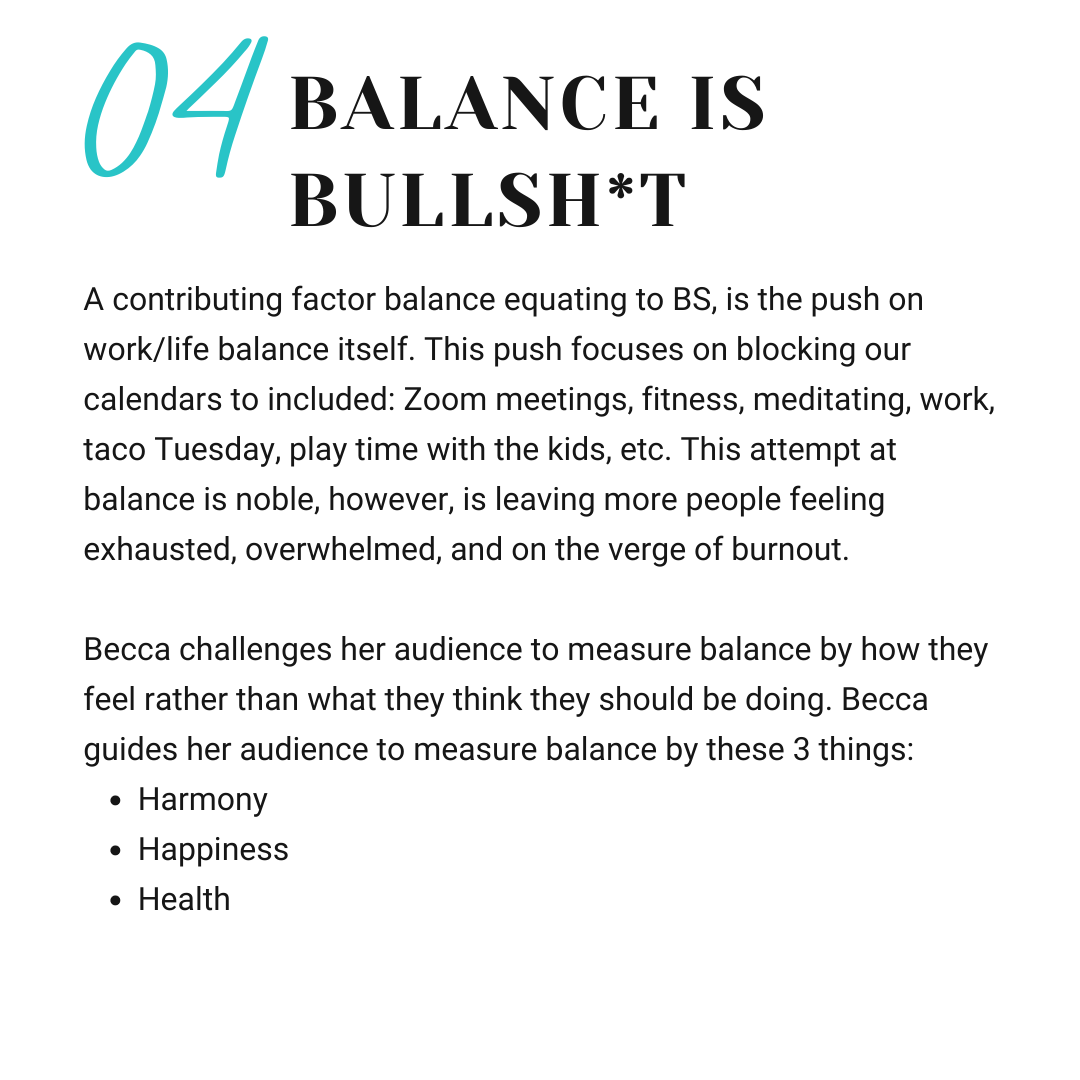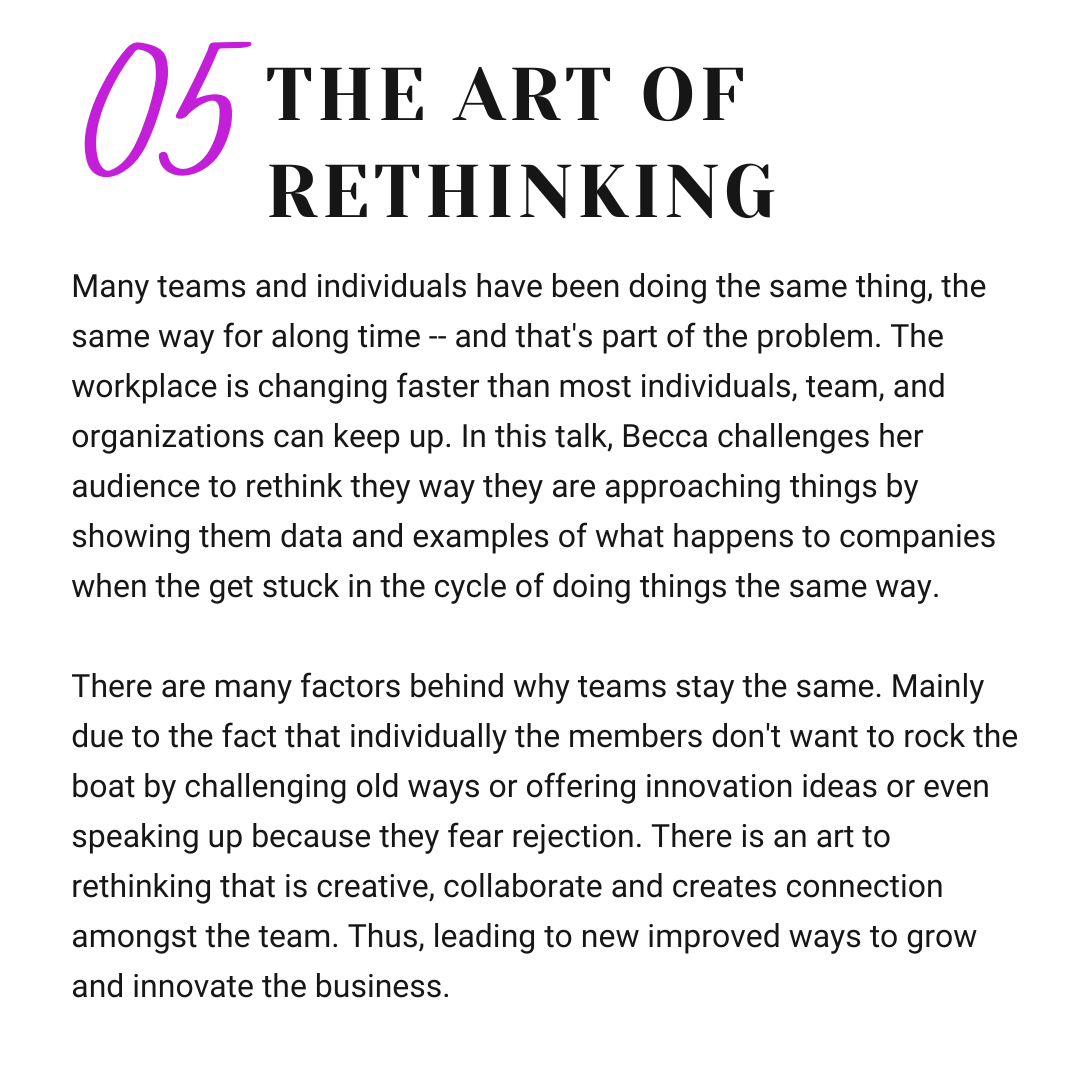 Tell Us All the Juicy Event Details Below!
Message Below or Call/Text Us: 561.463.6400 or Email Us: info@beccapowers.com
Step 4: Prep for Your Event